YUMI ZOUMA Magdalena Bay 8 pm $20 adv / $22 doors
In the early 2010s, the members of Yumi Zouma spent time together on a New Zealand street that gave its name to their first single, "The Brae." After the 2011 Christchurch earthquake destroyed that street and much of the city, its members took off for other parts of the globe and soon began writing their first songs over email.
As a result, the band was born, and distance became a recurring theme in Yumi Zouma's work. This makes sense given the far-flung cities the group of musicians currently call home: New York City for Burgess, London for Ryder, Wellington for Campion, and Simpson remaining in their native Christchurch. Of course, distance can also manifest metaphorically, and it's in these figurative chasms that Truth or Consequences , Yumi Zouma's third album and first for Polyvinyl, finds its narrative: romantic and platonic heartbreak, real and imagined emotional distance, disillusionment, and being out of reach.
Whilst exploring these realms, Yumi Zouma deliberately pursued a deeper sense of collaboration in order to craft a record that r eflects the bond between them. Produced by the band and mixed by engineer Jake Aron (Solange, Grizzly Bear, Snail Mail), Truth or Consequences stems from sessions in Los Angeles, London, and Christchurch, where the band actively took a collegial approach, often working note-by-note, to ensure the foundations of the album reflected a sense of togetherness.
Much like how the first moments of a new year can usher in a wave of emotions, the first notes of Truth or Consequences wash over the listener with the contemplative yet rapturous opener "Lonely After," in which Simpson softly sings "I was embarrassed when I knew who I was, so wild and zealous and overly down for the cause. Lead single "Right Track / Wrong Man" exhibits a Balearic tempo and bass-heavy energy that belies its underlying tension. Throughout, Simpson's voice gives weight to whispers of impressionistic poetry, shielding hard truths with soft tones, while Burgess' vocals reveal a rarified dimension of raw and lucid romanticism. With this being the first Yumi Zouma album to feature live drums, courtesy of Campion, Truth or Consequences is a testament to the success of the band's approach – a unified body of melody that mines the spaces in between. http://www.yumizouma.com/
Magdalena Bay is a pop duo comprised of Mica Tenenbaum (songwriting, vocals) & Matthew Lewin (songwriting, vocals, production). The Miami-born, LA-based duo began writing together in high school and started making pop as Magdalena Bay in 2016. Inspiration is drawn from retro pop songwriting and contemporary production-- the result has been a collection of upbeat and synth-driven singles. The band bring retro aesthetics into the contemporary era, mixing 80's and 90's music-making and style with contemporary songwriting & production. From Madonna and Britney to Grimes, Charli XCX and beyond, they're influenced by artists who make fun and clever pop; pop of the past, and pop of the future. Tired of hearing sad songs on the radio, Magdalena Bay is here for fun. https://www.magdalenabaymusic.com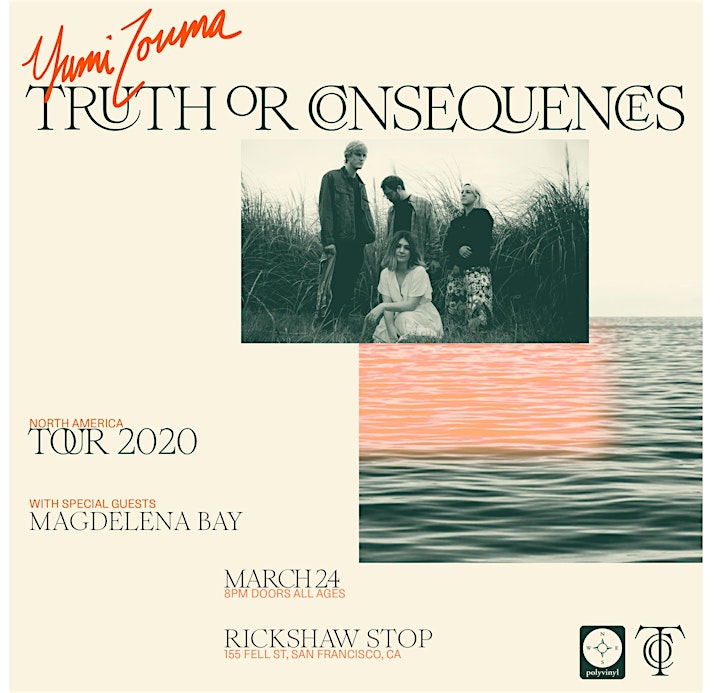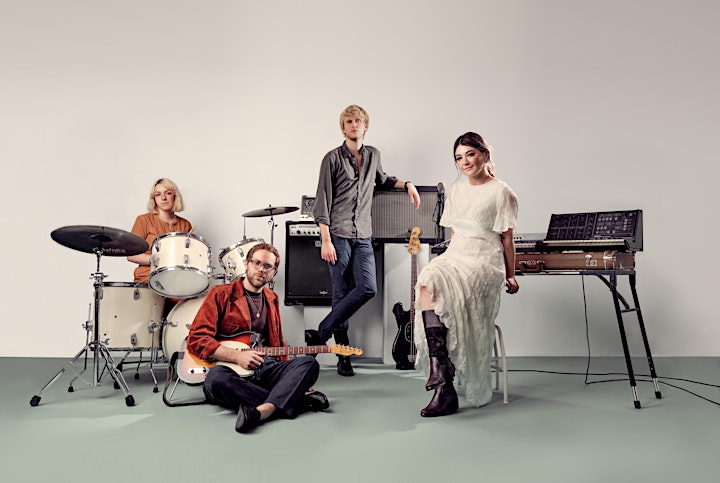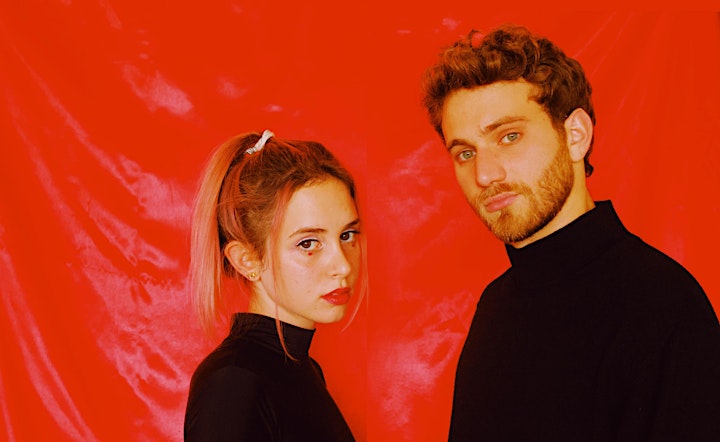 Venue Information:
Rickshaw Stop
155 Fell St
San Francisco, CA, 94102