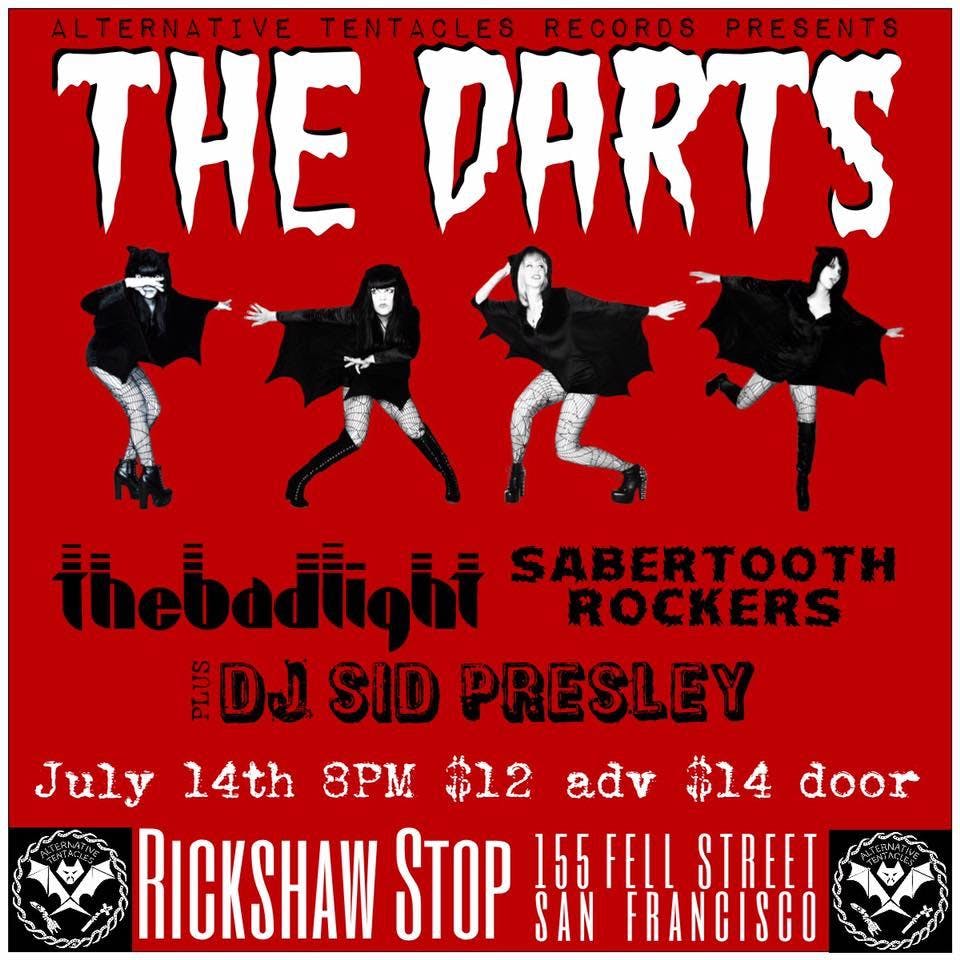 Presented by Alternative Tentacles + Sid Presley
THE DARTS plus The Bad Light + Sabertooth Rockers!
$12.00
Tickets At The Door
Alternative Tentacles presents
THE DARTS
The Bad Light
Sabertooth Rockers
+ DJ Sid Presley
8 pm
$12 adv / $14 doors
Alternative Tentacles Records is proud to announce the release of THE DARTS (US) 2nd full length LP I Like You But Not Like That, available online and in stores near you May 24th of 2019.
THE DARTS (US) have exploded onto the scene with a fiercely classic sound that invests deeply in late 60's garage, incorporating tones of horror-punk and garage-psych. Live, THE DARTS hurtle through songs with the reckless abandon of a freight train about to run off the rails, while their calculated musicianship sets a seamless trajectory of grooving hooks and restless boogie back beats. If Elvira and Wednesday Adams consumed the flesh of man, drank shots of snake venom, started a garage rock band, and played the bride of Frankenstein's bachelorette party, it would probably sound exactly like THE DARTS.
The band formed in early 2016, after vocalist/keyboardist Nicole Laurenne (The Love Me Nots, Motobunny, Zero Zero) and bassist Christina "Madcap" Nunez (The Love Me Nots, The Madcaps) decided, following the end of The Love Me Nots, to utilize the similarities in their creative ambitions to put together the all-girl band they had been talking about for years. Tapping some of their favorite players for the project, like drummer Rikki Styxx (The Two Tens, The Dollyrots), and later Meliza Jackson (decker.), the band quickly wrote and self-released two debut EPs back-to-back. https://thedartsus.bandcamp.com/
Inspired by an eclectic range of influences such as raw blues, psych, and heavy rock, The Bad Light alchemize basic elements to create a distinctive sound which they call "delta-doom." In one critic's words, the Santa Cruz-based band are "grounded in meditation while remaining heavy and melodic." https://www.youtube.com/channel/UCIiypUpeZNsx4BBy3yo9G3A?reload=9
In a world... (Read out loud in movie trailer voice) where guitars have been traded in for laptops and drum sticks have been replaced by digital samples, rockers are nearly extinct. Dive bars are rapidly being turned into luxury condos and tech bros are running mild in the streets. But now, resurrected from pre-historic times, Sabertooth Rockers are here to bring party punk to the people. https://sabertoothrockers.bandcamp.com/releases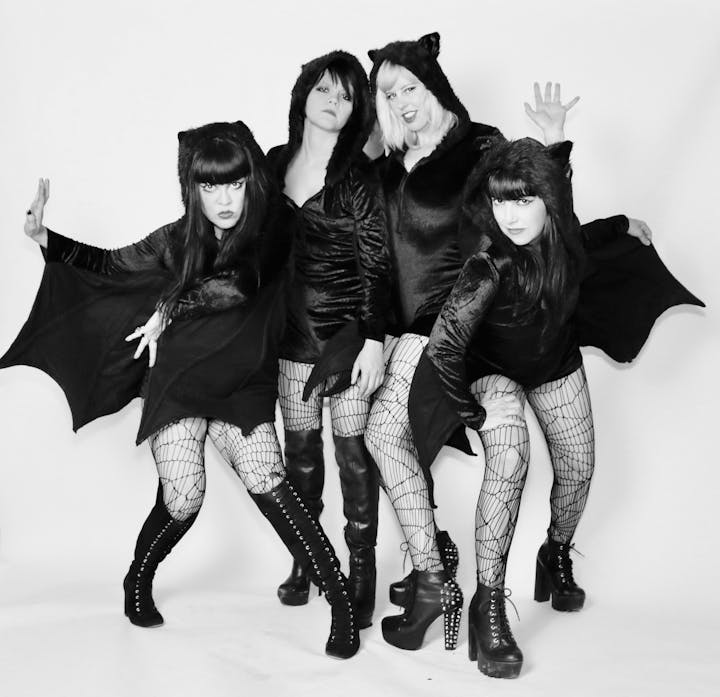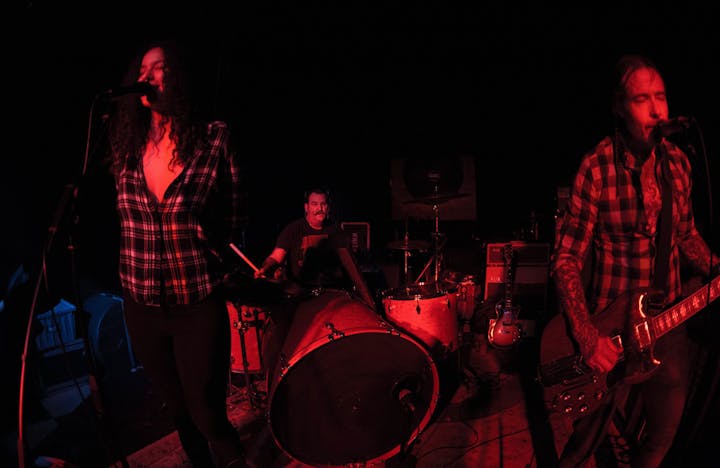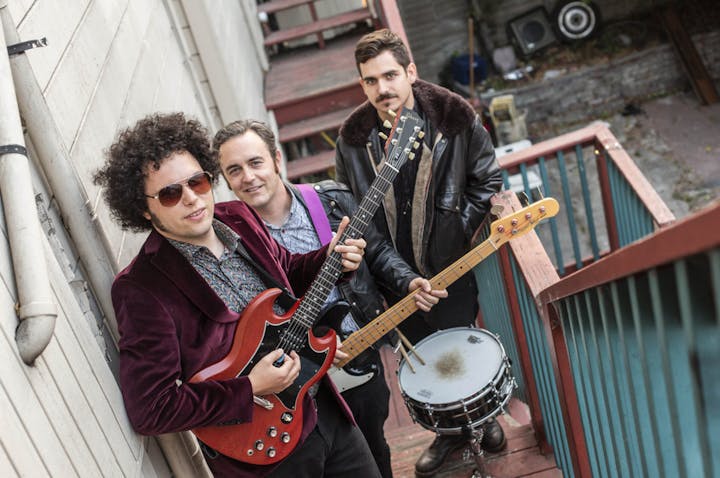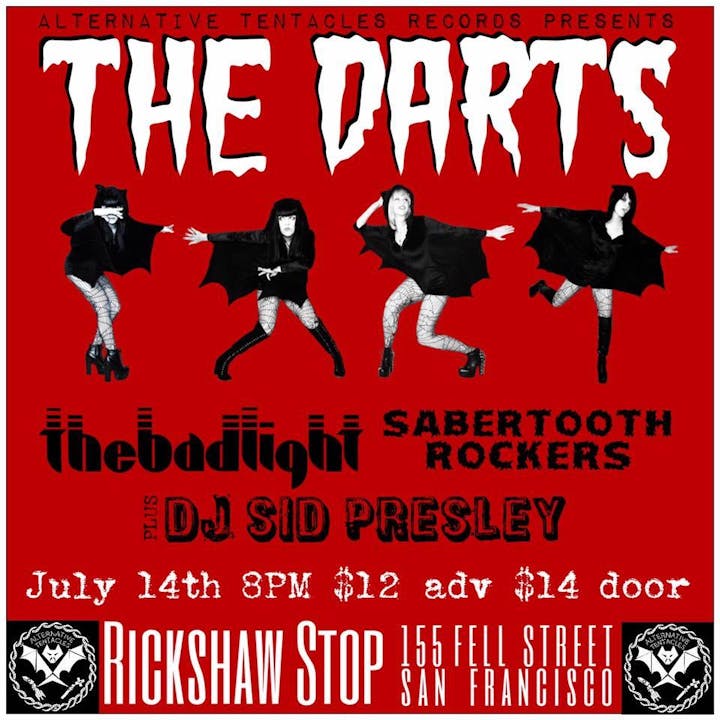 Venue Information:
Rickshaw Stop
155 Fell St
San Francisco, CA, 94102