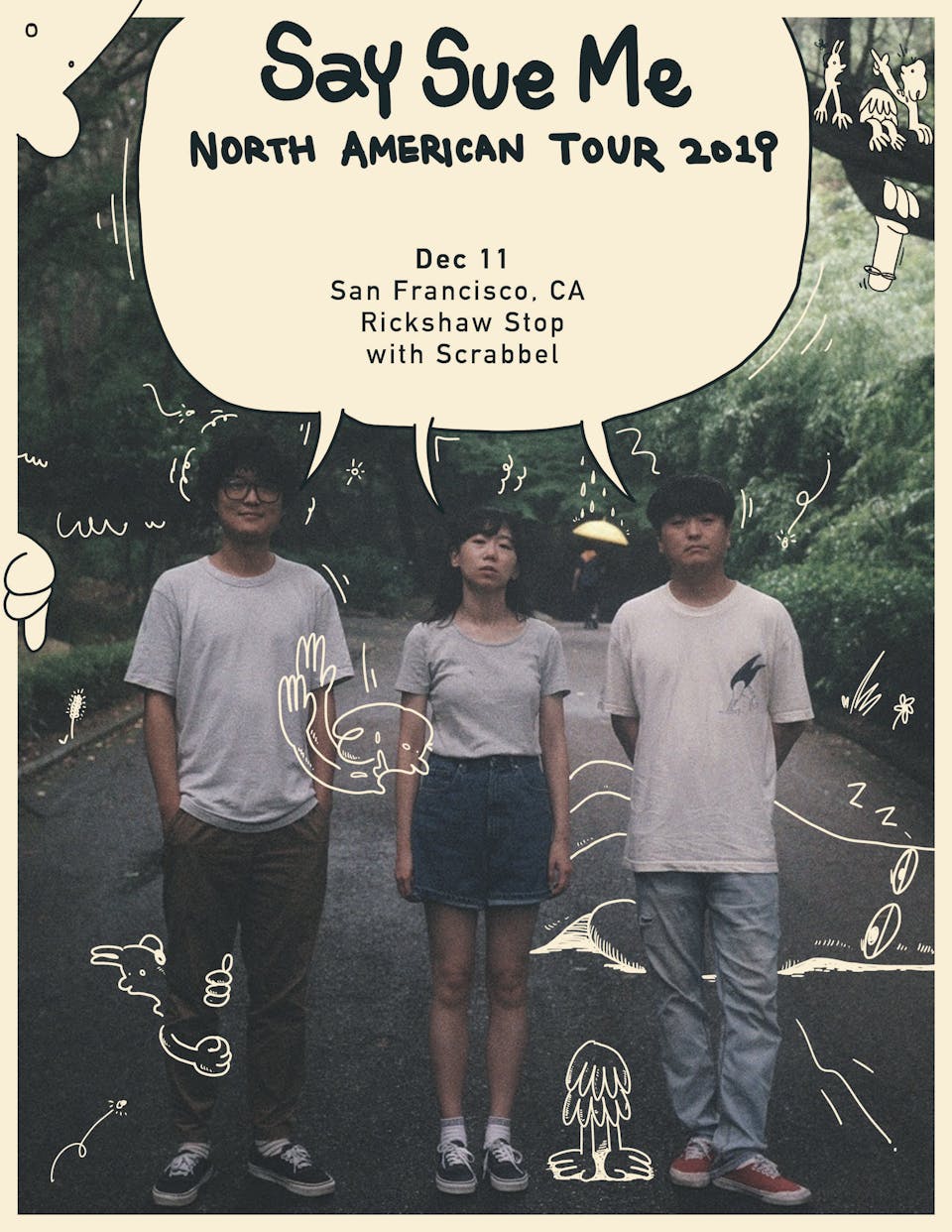 SAY SUE ME Scrabbel 8 pm $15 All Ages
Cited as one of 2018's 'break-out bands', Say Sue Me are a Surf Rock-inspired indie band from Busan, South Korea. Members consist of Byungkyu Kim on lead guitar, Sumi Choi on vocals and rhythm guitar, Jaeyoung Ha on Bass and Sungwan Lim on Drums.
Releasing their first album "We've Sobered Up" in 2014, and EP "Big Summer Night" in 2015, on Korean label Electric Muse, UK label Damnably Records released a self-titled compilation that paired their first record and EP in 2017, marking the band's first release outside of Korea, which served as their introduction to International audiences.
The band released their sophomore album "Where We Were Together" in 2018, which won widespread praise from the likes of Pitchfork, Paste Magazine, NPR, Billboard, i-D, The Independent, Stereogum, MTV, Uproxx, Fader, Drowned in Sound, DIY, The 405 & more. Lauren Laverne, Tom Ravenscroft, Gideon Coe and Don Letts have championed the band as well as Elton John on Beats1 and KEXP. The band have toured across Europe and Japan and appeared as part of the line up at SXSW, The Great Escape, Zandari Festa, Pentaport International Rock Festival, and the first DMZ Peace Train Music Festival in Korea's Demilitarized Zone. They count Yo La Tengo, Japanese Breakfast, Snail Mail, The Ravonettes, Speedy Ortiz, The Beths, and The Notwist as fans.
In 2019, Say Sue Me were nominated for 5 Korean Music Awards (and winning 2), making them the second most nominated act of the year, just after almighty K-Pop idols BTS. This is their first North American tour! https://www.facebook.com/SaySueMe1/
Scrabbel was formed in 1999 by two old high school friends Dan Lee and Becky Barron. On the strength of their debut show in 2000 at a sold out event for the San Francisco Intl' Asian American Film Festival, they were approached by a label to record a record. They released their first full length in 2001 on Kittridge Records. The music was full of imagination and incorporated unconventional instruments such as a Speak n Spell. The self titled CD was rated 4 out of 5 stars in the All Music Guide and the SF Weekly's review called it "a Sgt. Pepper's for the twee set". In 2002, the duo split up, but Dan Lee continued to work under the name Scrabbel. Highly influenced by all things '65 to '75, Dan drew upon his love for bands like the Beatles, Love, the Who, the Zombies, Bowie, and T Rex to create the follow up, 1909. http://scrabbel.org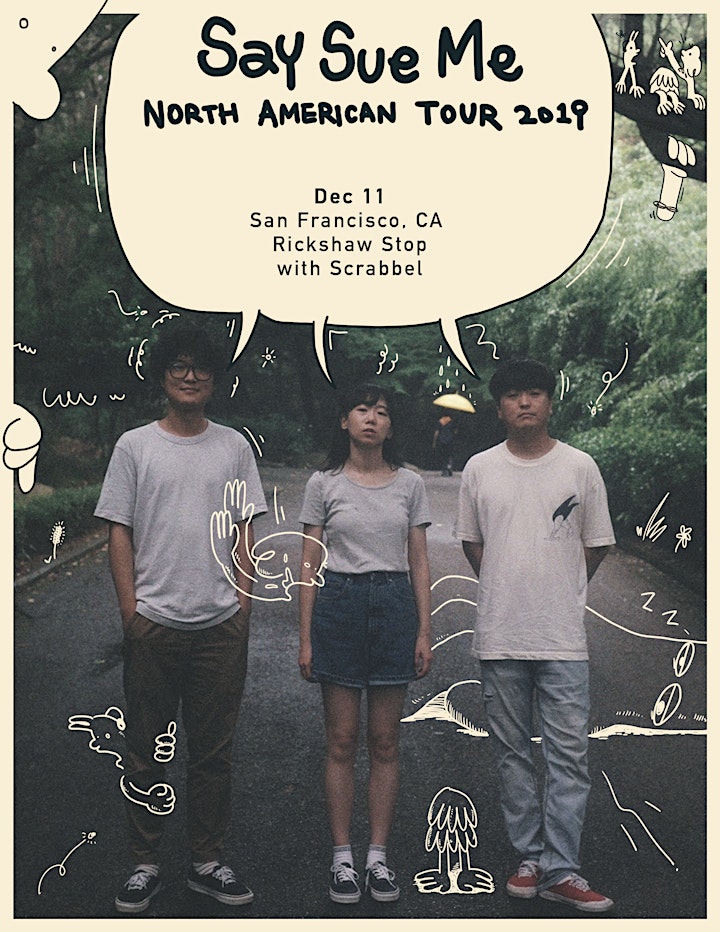 Venue Information:
Rickshaw Stop
155 Fell St
San Francisco, CA, 94102