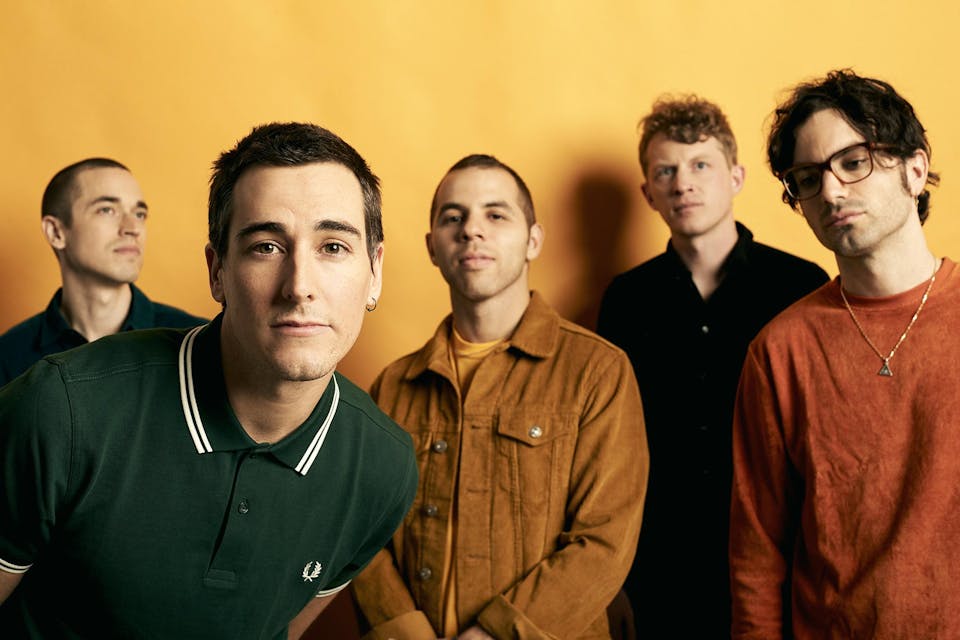 NIGHT RIOTS
Moontower
The Holy Dark
8 pm
$13/15/$43 for VIP
all ages
When NIGHT RIOTS first broke out on the scene, the Los Angeles-based quintet was touring in support of Howl, their critically acclaimed EP featuring the hit single "Contagious," which shot to No. 1 on SiriusXM's Alt Nation while amassing over 4.5 million streams.
The EP drew comparisons to The Cure (MTV) and The Killers (Earmilk), was described as "new wavey bliss" (Billboard) and saw the band praised for their "anthemic, synth-laden rock" (Spin).
Their current LP is LOVE GLOOM, an album Buzzbands described as "the sound of urban desperados wandering rain-slickened streets, hearts playing tug-of-war with hope and despair." Among the album's many highlights is "Nothing Personal," "Fangs," "Breaking Free," and "Don't Kill The Messenger," all part of a collection of songs filled with moody-but-danceable melodies and atmospheric arrangements.
As of 2019 Night Riots has amassed over 74 million Spotify streams and is currently wrapping up their sophomore album at Palmquist studios in LA before embarking on a headlining release run. http://www.nightriots.com
As a band Moontower is known for their captivating live performances that feature their industrial electronic indie-pop anthems. Moontower has shared the stage with artists such as Bad Suns, YUNGBLUD, and MAGIC GIANT. https://www.facebook.com/thisismoontower/
The Holy Dark is an emerging Portland based Gloom/Folk outfit formed by songwriter John Miller. The upcoming record "Pretty Little Bird" which was recorded in 2017 at Toadhouse Recording Studios with Adam Pike in Portland, Oregon explores the mysterious and often times bewildering complexities of human emotion. https://www.facebook.com/theholydarkband
VIP package includes:
One "VIP" Concert Ticket
Custom "VIP" Tour Laminate
Exclusive Sound Check Party - Fans are let into the venue early to watch the band perform 2 Songs at soundcheck (Fans would be escorted back outside once the VIP is over)
Signed Set List
One physical copy of the new album "New State of Mind"
Picture with the entire band
Spend 45 minutes hanging out with the band, getting merch signed, hearing our stories, and telling them some of your own
A Percentage of the money earned will be donated to a substance abuse charity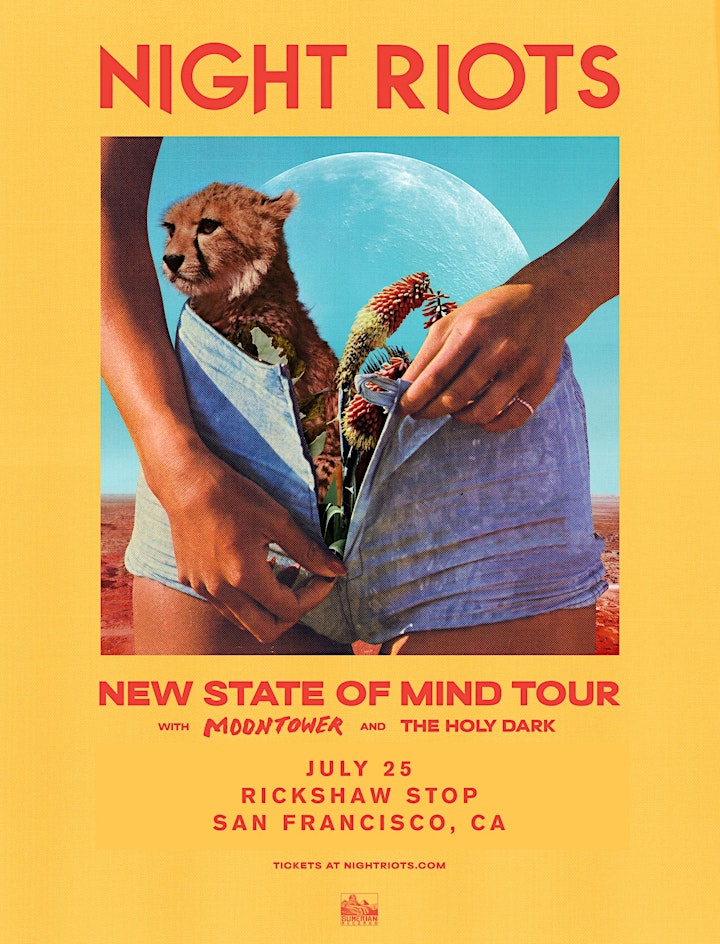 Venue Information:
Rickshaw Stop
155 Fell St
San Francisco, CA, 94102