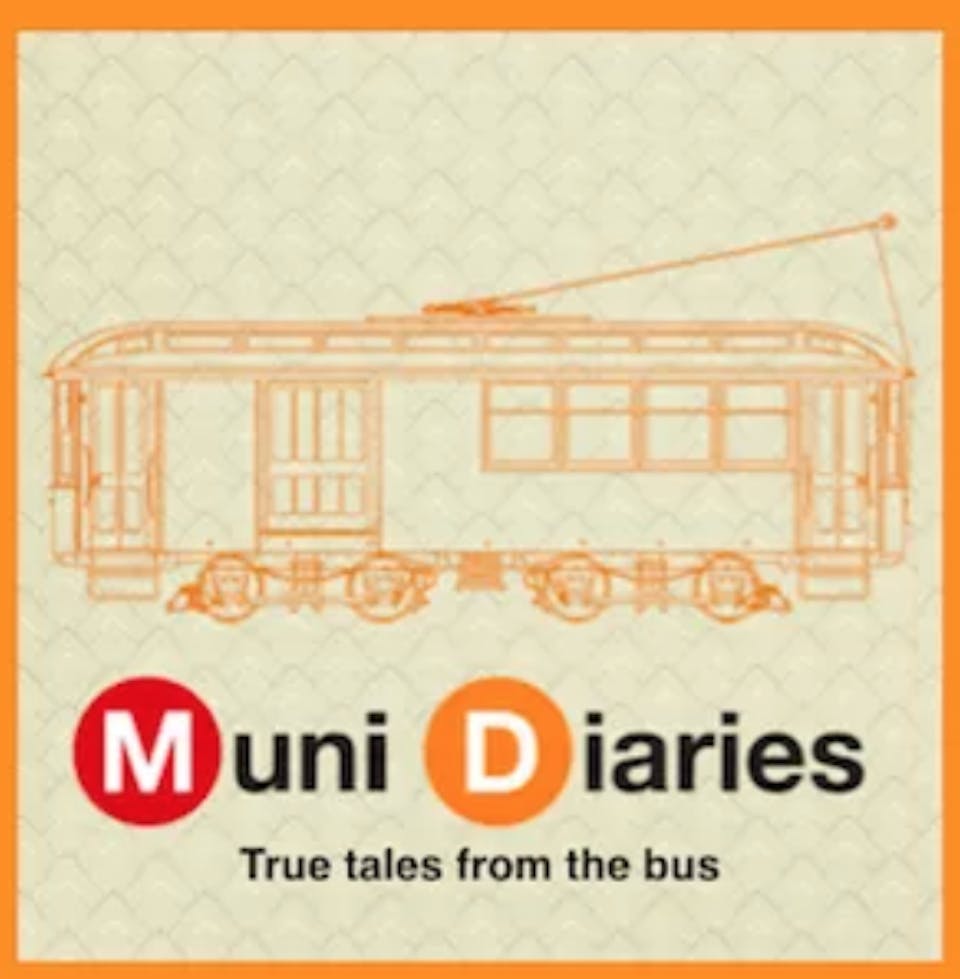 MUNI Diaries Live!! 5:30 pm doors / 6:30 pm show Tickets $16 all ages
Anything can happen on Muni, and Muni Diaries Live is where we break it all down.
We're bringing our live show back to the Rickshaw Stop, where you'll hear true and hilarious only-in-SF stories and experience the Muni Haiku Battle—where champion MC Allen steps back into the spotlight to defend his (inflatable) crown. Join us in celebrating all the hilarity, delight, and weirdness that happens on public transit in San Francisco.
A sneak peek of our lineup:
- Chris Arvin is a product designer who is passionate about cities and public transit. He is on the design team at Remix, designed http://streetcar.live and created http://sfstreetcars.co. He is also the designer of awesome transit pins and stickers at http://transit.supply.
- George McCalman is an artist and creative director based in San Francisco. Trained as a philosophy-focused fine artist at St John's University, the Caribbean-born designer had a 14-year editorial magazine career before opening the doors of his creative branding studio, McCalman.Co, in 2011. In 2016, he resuscitated a dormant fine-art calling and began obsessively illustrating, dreaming ,and painting everything he saw. The monthly "Observed" column, which he writes, designs and illustrates, debuted the same year. Additionally, George teaches graphic design and illustration at California College of the Arts.
- Jefferson Bergey is professional musician in Oakland. He is a regular performer in San Francisco's Bawdy Storytelling for which he writes custom songs for creator and host—and beloved Muni Diaries Live alum—Dixie De La Tour. He's performed at Punchline SF for SF Sketchfest and even some unlikely venues, such as the JCC of San Francisco. His music is regularly featured on the award-winning Bawdy Storytelling Podcast and has appeared on Kevin Allison's wildly popular RISK! podcast.
- MC Allen, alongside his two children, has ridden every Muni route end to end in a single summer. His next Muni endeavor is writing a poem for every route. As our reigning haiku champion he is well on his way. You can find these every week in the Bay City Beacon.
- Molly Martin is a longtime activist and Bernal Heights resident. She was an organizer of Occupy Bernal, which saved many homes in the neighborhood from foreclosure. Molly is also an activist for women in the trades, and is working on a book about the history of women construction workers in the Bay Area.
...and more to be announced soon!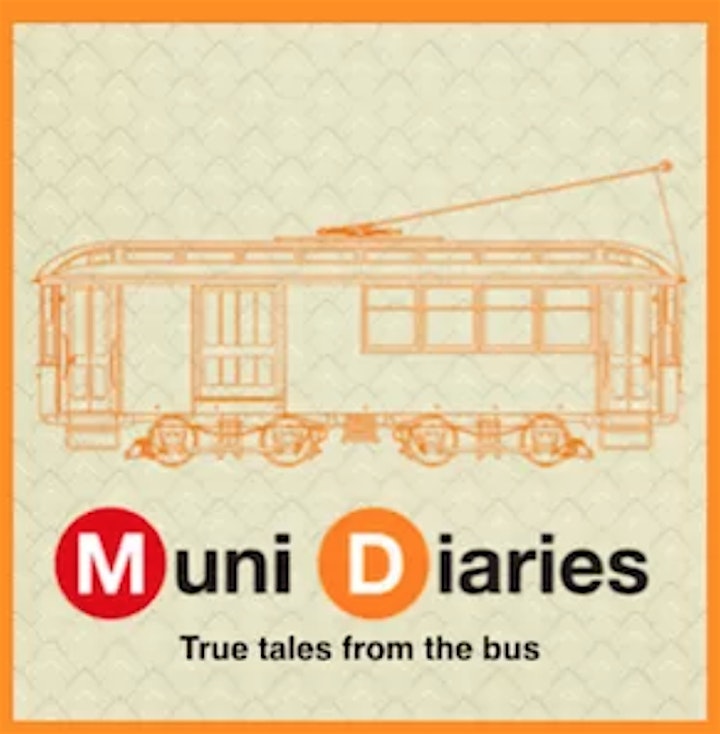 Venue Information:
Rickshaw Stop
155 Fell St
San Francisco, CA, 94102