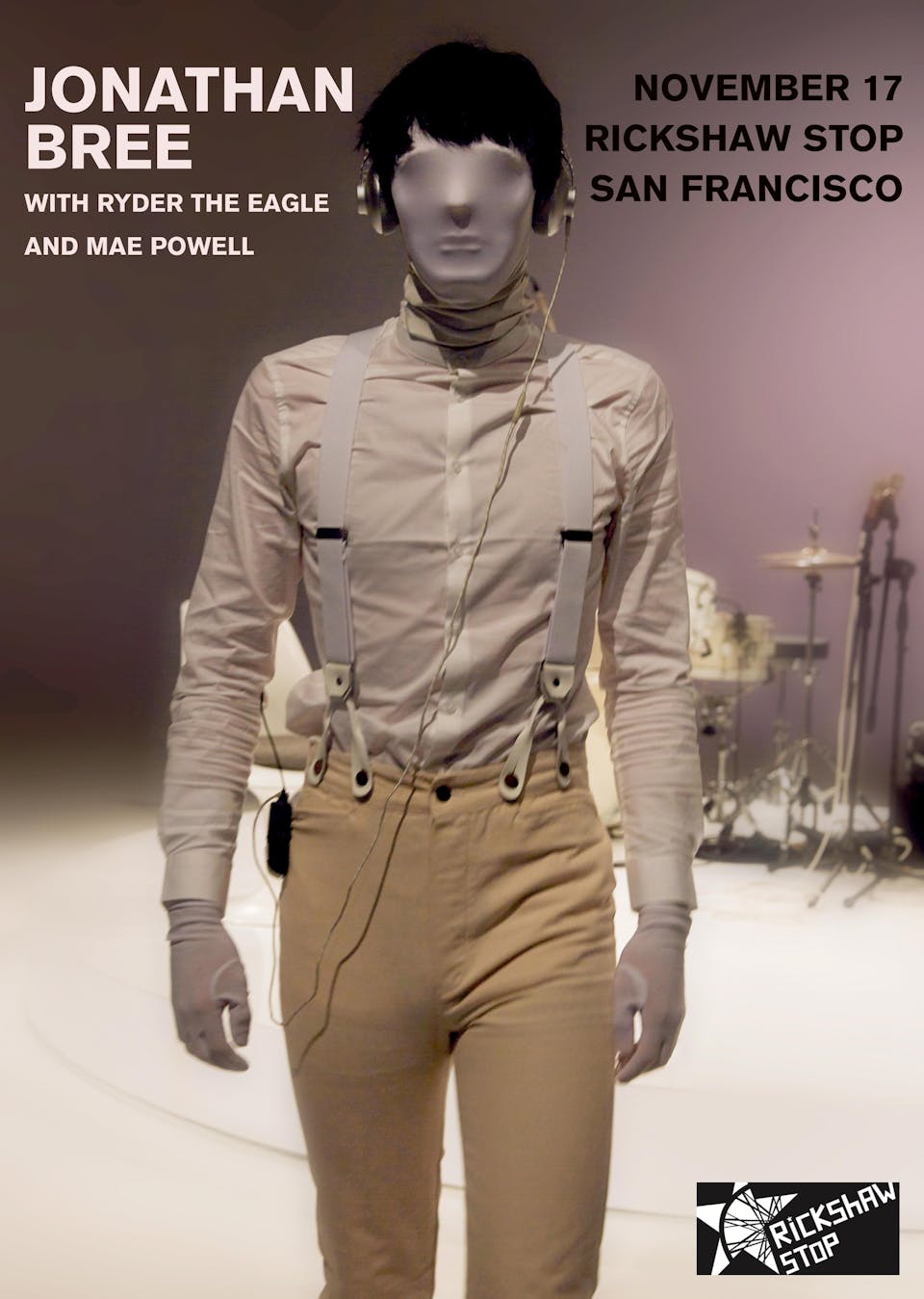 JONATHAN BREE
Ryder The Eagle
Mae Powell
8 pm
$15
Jonathan Bree is a composer, multi- instrumentalist and producer from New Zealand.
A self-confessed workaholic and social recluse, Jonathan spends his days (and nights) in a dingy home office attempting to run his record label Lil' Chief Records (who have put out albums by the likes of Princess Chelsea, Ruby Suns and his previous band The Brunettes) whilst simultaneously producing albums for artists such as Princess Chelsea, directing and starring in viral music videos for duets about Cigarette Smoking (yes THAT video) and then somehow finding time to record his own material when he should be sleeping.
At age 19 he returned home to Auckland, New Zealand and started his first band The Brunettes. The Brunettes was basically a bunch of indie guys that liked Pavement and the Modern Lovers and the music reflected that. Within 6 months the band broke up but not before Jonathan met Heather Mansfield and convinced her to turn The Brunettes into a duet based recording project.
Jonathan wrote and produced 4 albums and 4 EPs for The Brunettes, driving himself mad over the course of their ten year career trying to achieve the sonic standards of his 1960's heroes of 4 track recording, George Martin and Brian Wilson.
The Brunettes went on to sign to Sub Pop after opening for The Postal Service in 2003 before eventually breaking up 2010. They still however have a loyal and dedicated cult following, especially in New Zealand where their debut 'Holding Hands Feeding Ducks' is regarded as a classic.
Jonathan Bree released his first solo album 'The Primrose Path' in New Zealand in 2013. The album drew much critical praise and was a finalist in the 'Taite Prize' – a respected arts award named after the late journalist Dylan Taite.
Jonathan's second album 'A Little Night Music' drew similar critical praise locally and saw Bree venturing into more free-form territory, further breaking away from more traditional pop formulas found in some of his best-known work with The Brunettes. This was partly due to new interest in classical music after inheriting some old ballet records of Tchaikovsky, and music of Bela Bartok. https://www.facebook.com/jonathanbree666/
Ryder The Eagle: My name is Ryder The Eagle, and I don't know who I am. I was born on july 5th, 1989. I'm a dirty crooner, restless biker, and a dedicated lover. https://www.facebook.com/rydertheeagle/
Mae Powell was raised by wolves and make music for the moon. on a mission to spread love and magick across all dimensions. https://maepowell.bandcamp.com/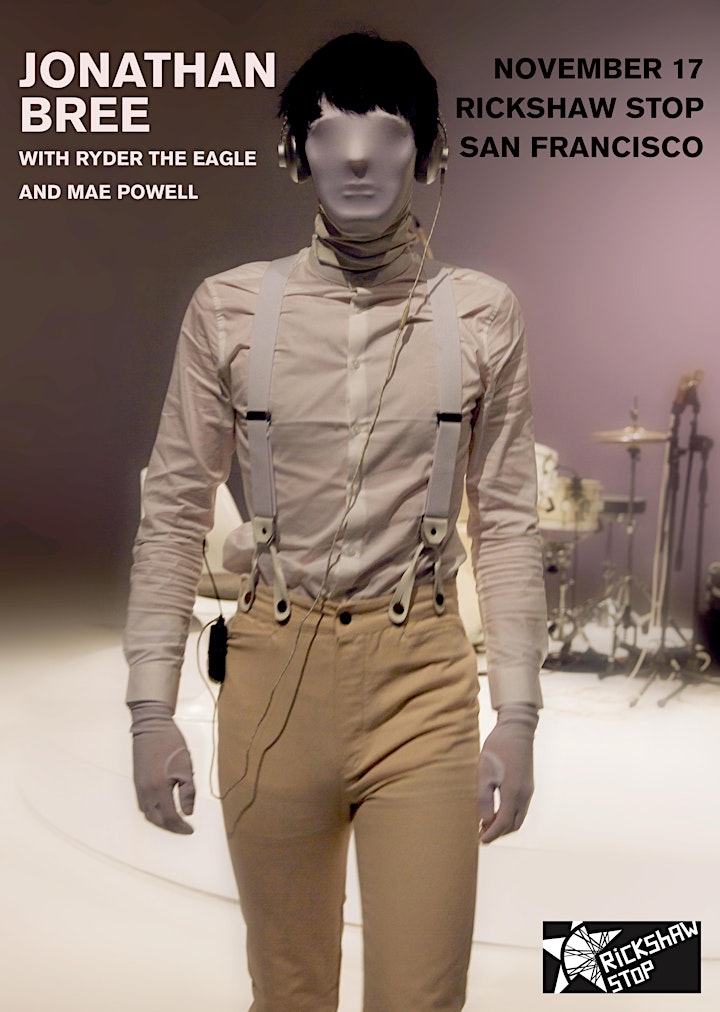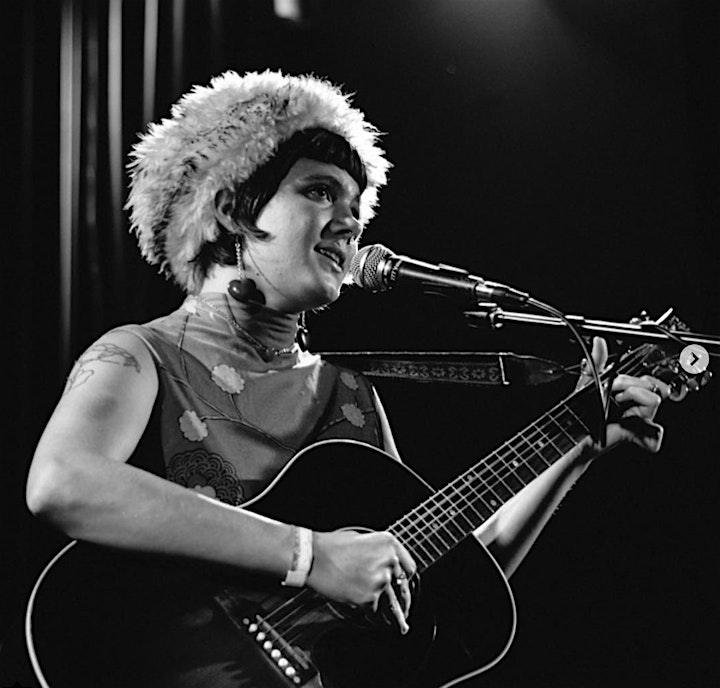 Venue Information:
Rickshaw Stop
155 Fell St

San Francisco, CA, 94102