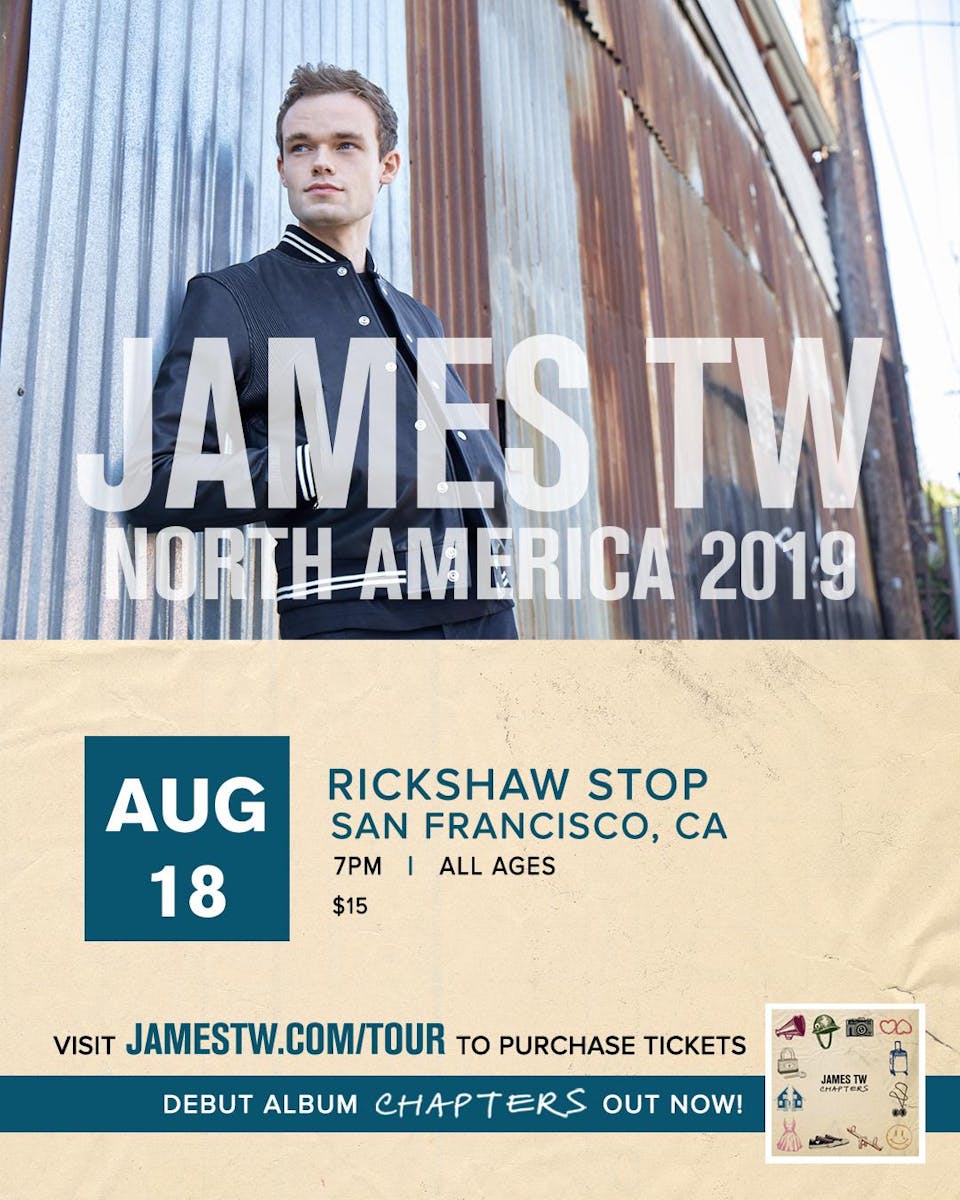 JAMES TW tour has been postponed!
Due to circumstances beyond my control, I will no longer be performing with Dean Lewis on his forthcoming North American tour. Additionally, my recently announced solo dates will be rescheduled. If you've bought tickets to any of my solo shows, your tickets will be refunded at the point of purchase and I will be doing a meet and greet with anyone who'd previously purchased tickets and comes to the rescheduled shows. As a fan and supporter of live music, I understand that canceled shows are incredibly disappointing and can be a terrible inconvenience and I am gutted to be responsible for this. I love you all and thank you for your continued support.
British singer-songwriter James TW, who has over 800M artist streams to date, continues building momentum towards his forthcoming debut album Chapters. James made his North American debut in 2016 when he hit the road as sole support on Island superstar Shawn Mendes' Illuminate World Tour, which sold-out 38-dates across Europe and North America.
Prior to the tour, James opened Shawn's sold-out headlining concert at New York's Radio City Music Hall in March. In 2017, James embarked on his first solo headline tour and performed "When You Love Someone" on NBC's The Today Show, and on NBC's Ellen; watch the latter performance HERE.
Building on the success of "When You Love Someone" and its follow-up single, "Say Love," James was introduced to North American audiences as main support for Andy Grammer's The Good Parts Tour 2018.
James' undeniably romantic lyrics offer a distinct point of view, conveying an incomparable wisdom about love, heartbreak and the world around him. Widely appealing but hardly typical, his songs demonstrate critical elements of experienced songwriting that resonate with ease, with weight and a sense of staying power that is rare in today's pop music, the missing link between Laurel Canyon and Motown. http://www.jamestw.com/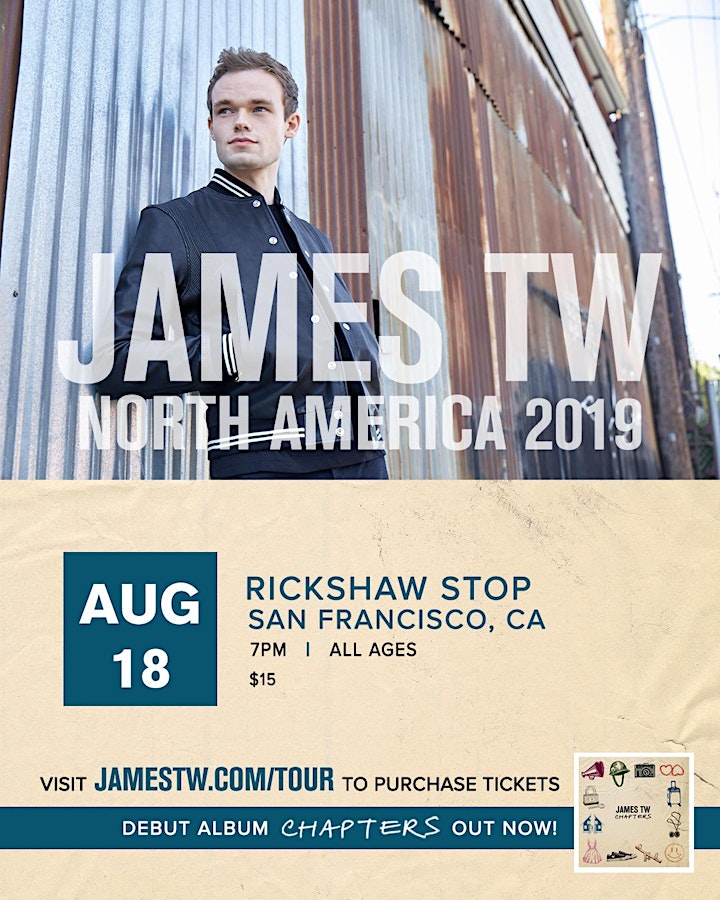 Venue Information:
Rickshaw Stop
155 Fell St
San Francisco, CA, 94102