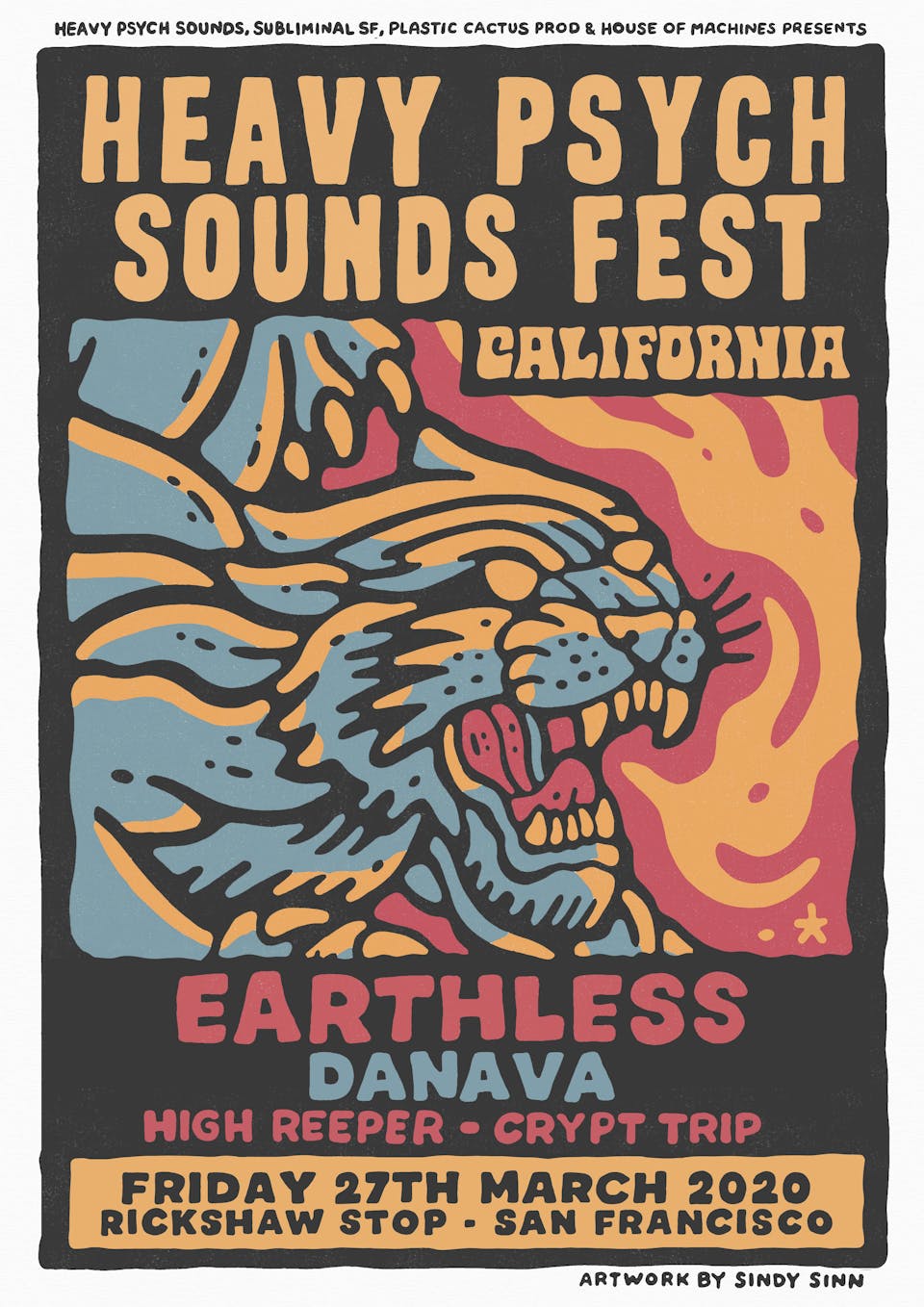 heavy psych sounds and subliminalsf present
HEAVY PSYCH SOUNDS FEST 2020 - DAY ONE WITH
Earthless, Danava, High Reeper, Crypt Trip
HEAVY PSYCH SOUNDS FEST 2020 has been canceled.
Due to the current Covid-19 Pandemic, and restrictions on public gatherings in place as a result, we reluctantly must inform you that the Heavy Psych Sounds Fest has been cancelled. We hope to reschedule for some time this summer, but since we can't promise the same lineup, we will be refunding everyone's tickets. We hope to have a new date setup sometime this summer if possible.
In the meantime, support the bands you love by streaming their music, buying merch, paying for downloads on bandcamp, etc...
Stay safe, and wash your hands...
SubliminalSF
Formed in 2001, EARTHLESS prides itself on creating energetic, utterly unique and free thinking instrumental music inspired by an eclectic mix of German krautrock and Japanese heavy blues-rock. https://www.earthlessofficial.com/
For every band looking to the predictable Sabbath/Zeppelin/Aerosmith axis for inspiration, there are others digging through forgotten crates to find other, significantly less obvious, root sources like, for example, the psychedelic acid trips of Iron Butterfly, the outer space adventures of Hawkwind, the epic synthesizer-laden prog metal of Rush, and yes, even a little Black Sabbath, but of the often dismissed, late-'70s period of the Technical Ecstasy and Never Say Die! albums. These very influences apply to Portland, OR's DANAVA (pronounced do-nuh-vuh), which was formed in 2003 by Illinois transplants Dusty Sparkles (vocals, guitar, synthesizer), Buck Rothy (drums), and Dell Blackwell (bass), with additional synth player Rockwell joining in time for the group's 2006 debut through Kemado Records. https://www.danavaband.com/
Formed in 2016, HIGH REEPER is made up of Zach Thomas, Justin Di Pinto, Andrew Price, Pat Daly and Shane Trimble. Originally started as just a studio band, it rapidly became apparent that these songs were meant to be heard live and loud. The band made their debut in the Philly/DE stoner rock scene in early 2017 with success which was followed up by the recording of their self-titled debut in May. With a sound deeply rooted in modern stoner rock while still giving a nod to the earliest Sabbath records, High Reeper's self titled debut is driven by pounding rhythms, thick guitars and soaring, screeching vocals. For their second record, the addition of Di Pinto on drums helped focus their sound in an even more powerful direction. The result is a new record with riffs that are even heavier than before that explore new directions, including the ballad "Apocalypse Hymn". After a successful 2018 European tour that included Desertfest Berlin, High Reeper Will once again tour Europe in 2019 visiting ten countries as well as an appearance at Desertfest London. https://highreeper.bandcamp.com/
CRYPT TRIP is a group from Texas that plays hard rock music. Originally formed in Dallas in 2013, the first incarnation of the band had a heavy psychedelic sound that was reminiscent of a dark nineteen seventies underground. https://www.youtube.com/watch?v=u5kqDNs3B5k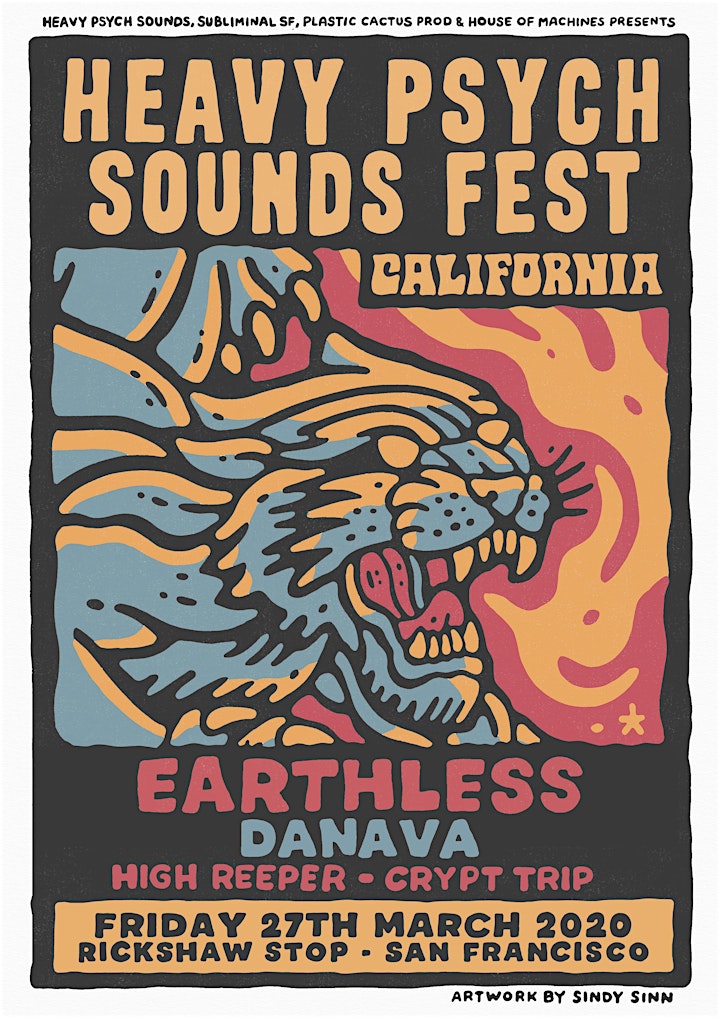 Venue Information:
Rickshaw Stop
155 Fell St

San Francisco, CA, 94102