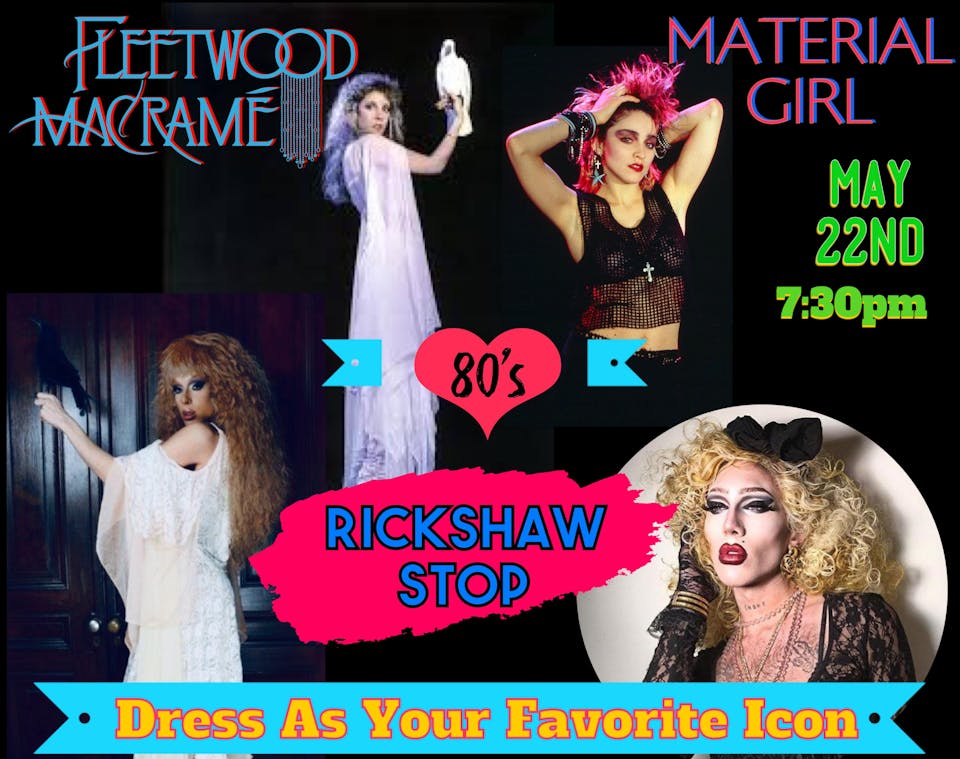 FLEETWOOD MACRAME Material Girl 7:30 pm $10 adv / $15 doors
Our FLEETWOOD MACRAME show on March 21 has been rescheduled for May 22. Any tickets purchased for the old date is good for this date. If, however, you can't make this new date, please let us know by May 1 and we will refund your tickets. Thank you for your patience during this difficult time.
Stevie AND Madonna!!
Your favorite Tribute bands, Fleetwood Macramé and Material Girl have paired up to bring you the the best ladies of the 80's night ever!! With special guests Palace Of Trash Drag show, this will prove to be a night to remember! Our fabulous Queens will not only open the show, but will parade the stage for very special numbers in the live music set of both bands!
Don't miss it!
Fleetwood Macramé is quickly becoming the Bay Area's most exciting tribute band. What began as a simple exercise in fun has turned into an awe inspiring live experience complete with show stopping renditions of Fleetwood Mac's greatest hits. Audience participation is encouraged, and Bay Area crowds are coming in droves to sing along with Fleetwood Macramé. What's more, they sound so much like Fleetwood Mac, if you closed your eyes, you would think it was the real thing. Only it's better, because you are in the front row! https://www.fleetwoodmacrame.com/
Lisa Light has been entertaining since the age of 5 as a student of classical violin. Her band, The Lovemakers, achieved international success with their breakthrough album, Times of Romance. She lives out her lifelong admiration of Madonna's music and fashion as Material Girl Live Tribute Band. https://www.materialgirlband.com/
Palace of Trash is a multicolored and experimental variety showcase brought to you by the children of The Cockettes and also some of the original Cockettes themselves! Music, burlesque, drag, expressionism, political commentary, dancing, puppetry...an amalgamation of magically infused ideas by some of San Francisco's most notorious underground artists, inspired by Grand Guignol, gender-bending, counterculture, and glittery orgasms. https://www.facebook.com/PalaceOfTrash/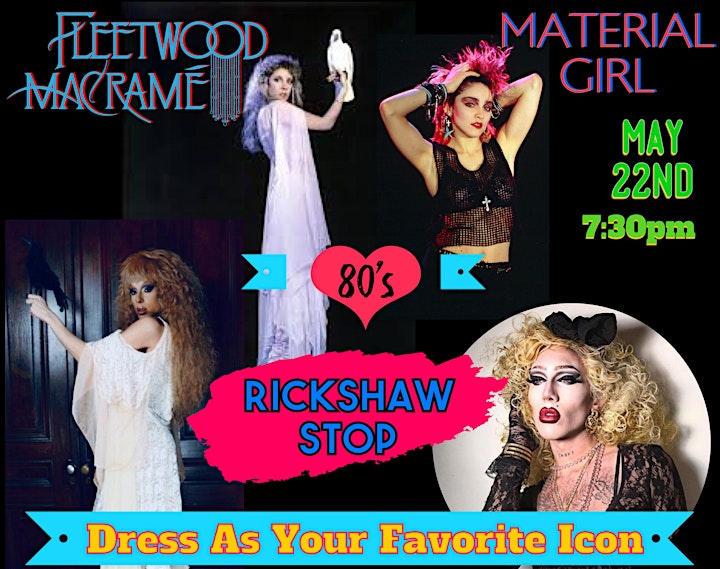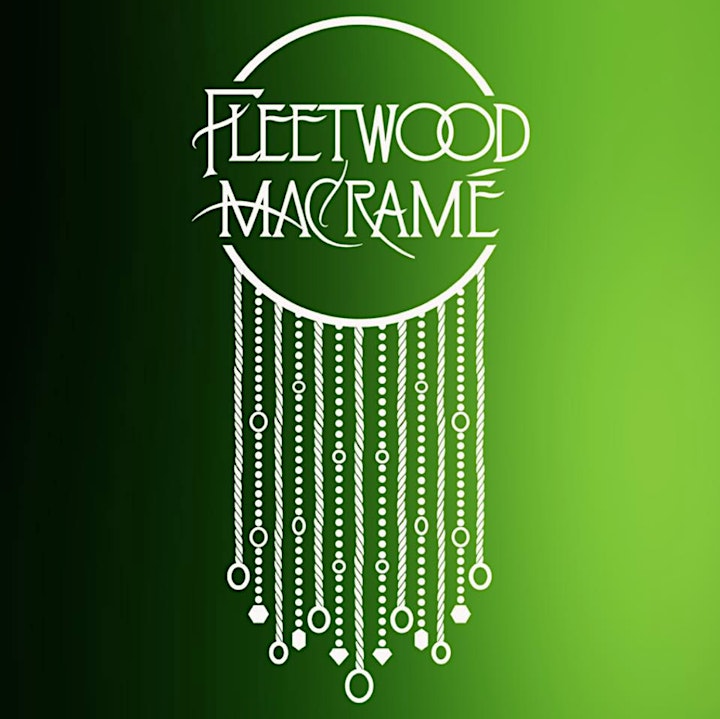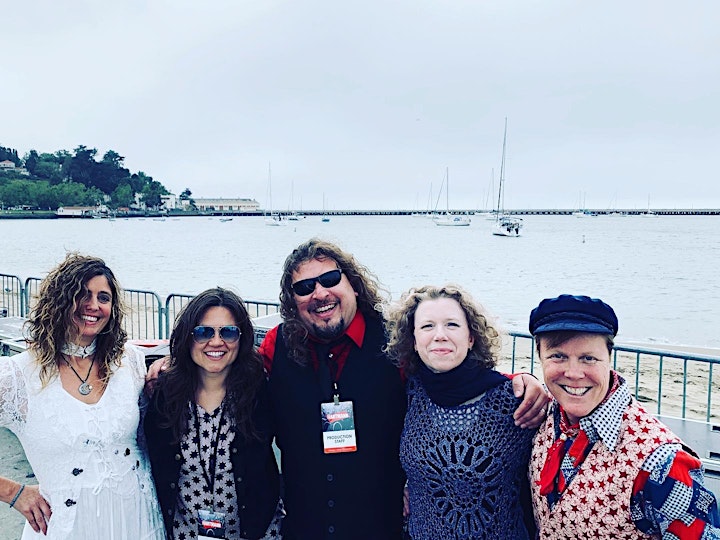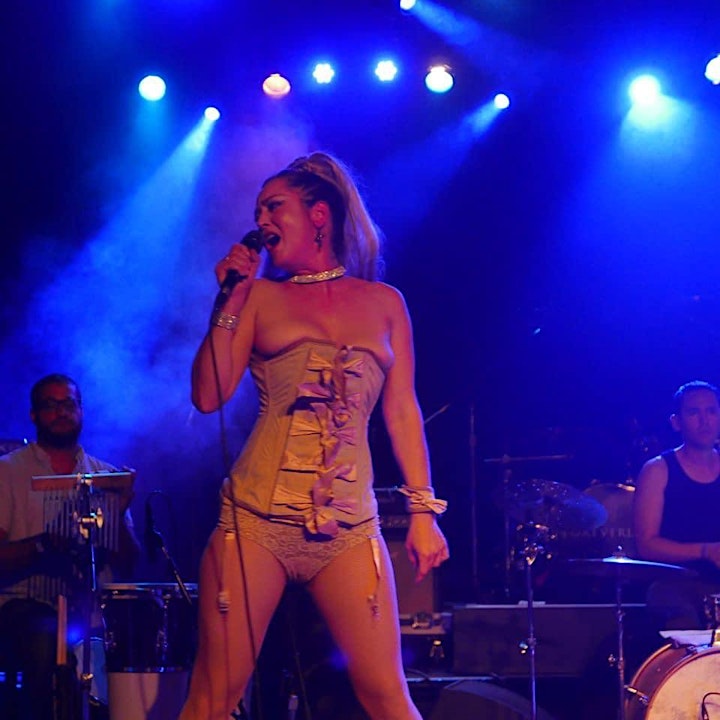 Venue Information:
Rickshaw Stop
155 Fell St

San Francisco, CA, 94102