Presented by Popscene + Rickshaw Stop
Dayglow
Faux Real
$15.00
Tickets At The Door
popscene + rickshaw stop co-present DAYGLOW - Fall 2019 Tour Faux Real DJ Aaron Axelsen 8 pm $15/$17 Artist Presale available now!
ARTIST PRESALE: Tuesday, September 10th at 9:00am to Thursday, September 12th at 10:00pm
(Get your artist pre-sale code by signing up for the Dayglow Newsletter at www.dayglowband.com!)
CITI and VENUE PRESALES: Wednesday, September 11th at 10:00am to Thursday, September 12th at 10:00pm
GENERAL ONSALE: Friday, September 13th at 10:00am
Dayglow is the project of Austin, TX based 20-year-old Sloan Struble. Energetic and eternally hopeful, Dayglow's debut album, "Fuzzybrain," was recorded in Struble's childhood bedroom and released on the eve of his move to college in the fall of 2018. The album quickly picked up momentum, being lauded for its refreshing optimism and eventually prompting Ones To Watch to identify Dayglow as "The Antidote for Dark Pop."
Writing, performing, producing, and mixing the album on his own, "Fuzzybrain" is a direct window into Struble's mind and serves as a testament to the DIY spirit. The album remains cohesive yet exploratory, noticeably benefitting from the sole creative vision and sincerity of its author. From molding a portrait of his own head out of clay for the album cover to shooting the music video for first single, "Can I Call You Tonight?," with nothing more than a green screen and an enthusiastic hometown friend, Struble continues to evolve within the world he's created. Throughout its modest 8-song track listing, the raw honesty of "Fuzzybrain" remains constant and renders the album invitingly replayable. Several million streams later, now with a history of sold out shows and a new music video for fan favorite "Hot Rod"; it's clear that Dayglow has filled a void. https://www.facebook.com/dayglowband
In the summer of 2018, Franco-American brothers Elliott and Virgile Arndt invoked the union of their inner gene genies and gave birth to Faux Realism. The two brothers take from their personal history and playfully fetishize, destroy and re-invent their kinship, mixing up absurdist tongue-in-cheek Frenglish poetry, faux athletics and improvised quasi-ballet. https://fauxreal.bandcamp.com/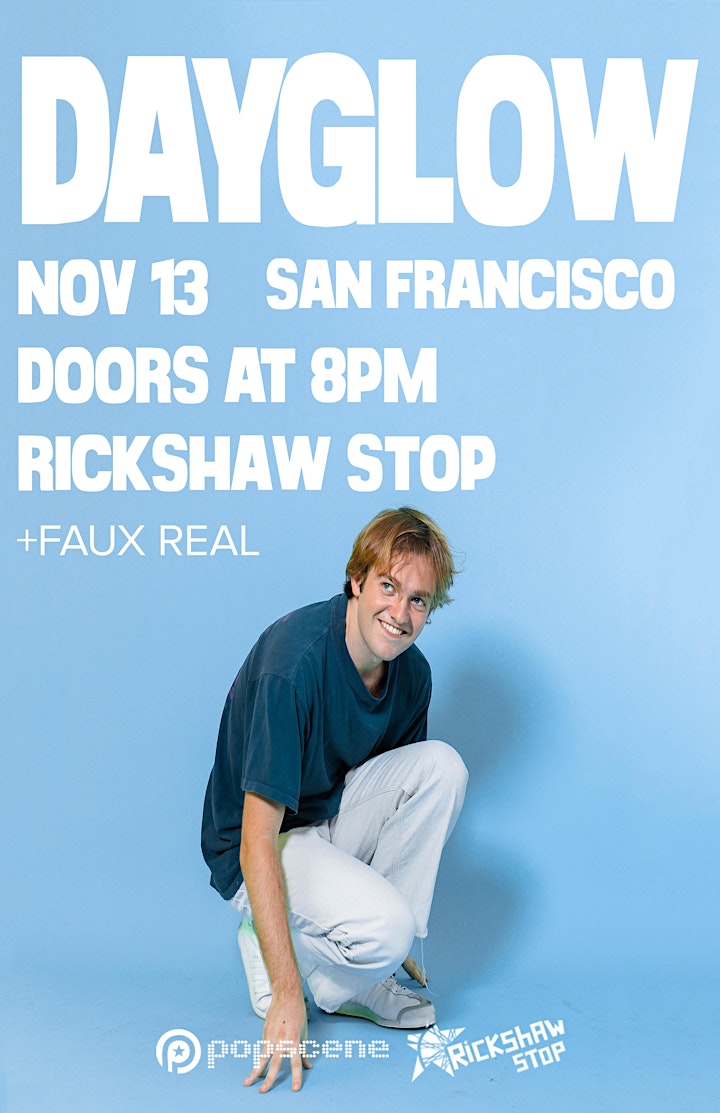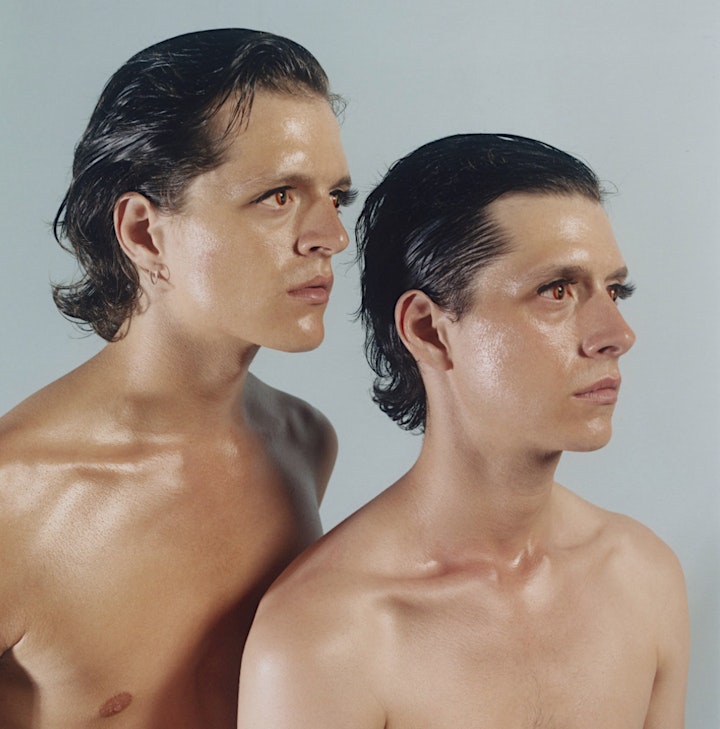 Venue Information:
Rickshaw Stop
155 Fell St
San Francisco, CA, 94102