The ALGIERS show/tour has been canceled.
The ALGIERS show/tour has been canceled due to COVID concerns.
You can opt for a refund, you can get a coupon to use to purchase tickets for any upcoming Rickshaw Stop shows, or you can opt to donate your tickets (which would REALLY help us out because as you know this is a really hard time for music venues and we still have A LOT of bills to pay and we're not allowed to be open AT ALL). Please just let us know what you want to do with your ticket by 11/5/20.
No matter what you decide, we appreciate your continued support and we hope to see you in the future!
And if you have any questions don't hesitate to email us at info@rickshawstop.com.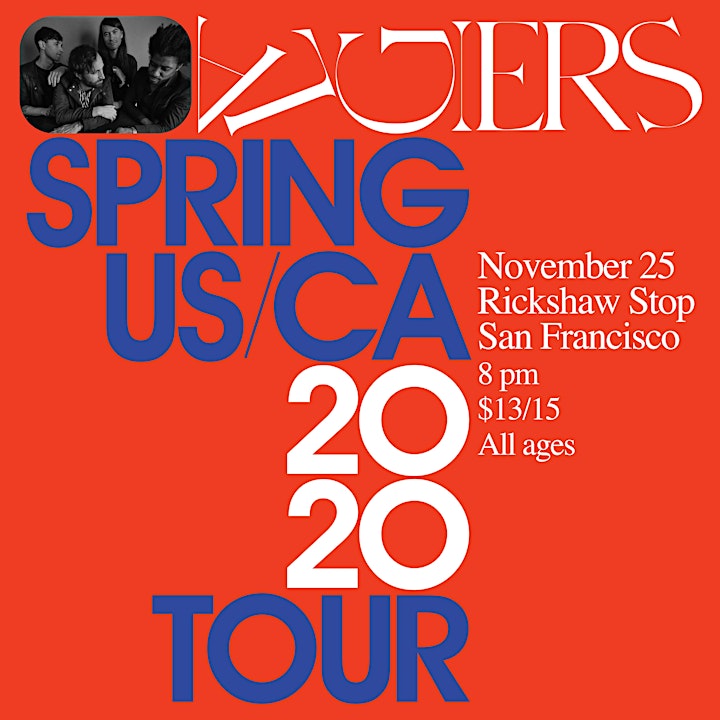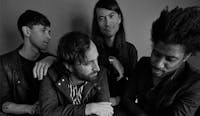 In the FBI file on the American rock 'n' roll band Algiers -- which given their prior penchant for repping the Black Panthers, Malcolm X, Angela Davis, and Afeni Shakur, among others, surely exists -- under the subheading for their third album, There is No Year, the intelligence should soon read: all prior analytics appear outdated… this undoes everything we thought we knew about their intentions…what hides inside them… as if they are mutating live on camera, between frames…

Indeed, even those aware of the ideals of this outspoken four-piece will find their latest direction traversing unprecedented ground. Coming off two years of nonstop world-touring for their critically acclaimed second album, The Underside of Power—including Central and Eastern Europe, the Baltic States and the Balkans, where they have established a rabid following; an extended stint opening for Depeche Mode in huge stadiums such as the 75,000-capacity Olympiastadion in Berlin; as well as Glastonbury 2019—There is No Year solidifies and expands upon the doom-laden soul of their foundation, toward an even more epic, genre-reformatting sound, one somehow suspended in the amber of "a different era," as described by guitarist Lee Tesche.

From the instant synth-pulse of the opening seconds of There is No Year, it's clear that Algiers have set out to stake new ground, internally as much as sonically. At the forefront of this evolution is the centrality of power housed in Algiers' multi-instrumentalist lead vocalist, Franklin James Fisher, whose voice and words provide the backbone of the album, his lyrics sourced entirely from an epic poem, "Misophonia," composed during his search for meaning amidst a protracted personal period of anxiety and lack.

Venue Information:
Rickshaw Stop
155 Fell St
San Francisco, CA, 94102