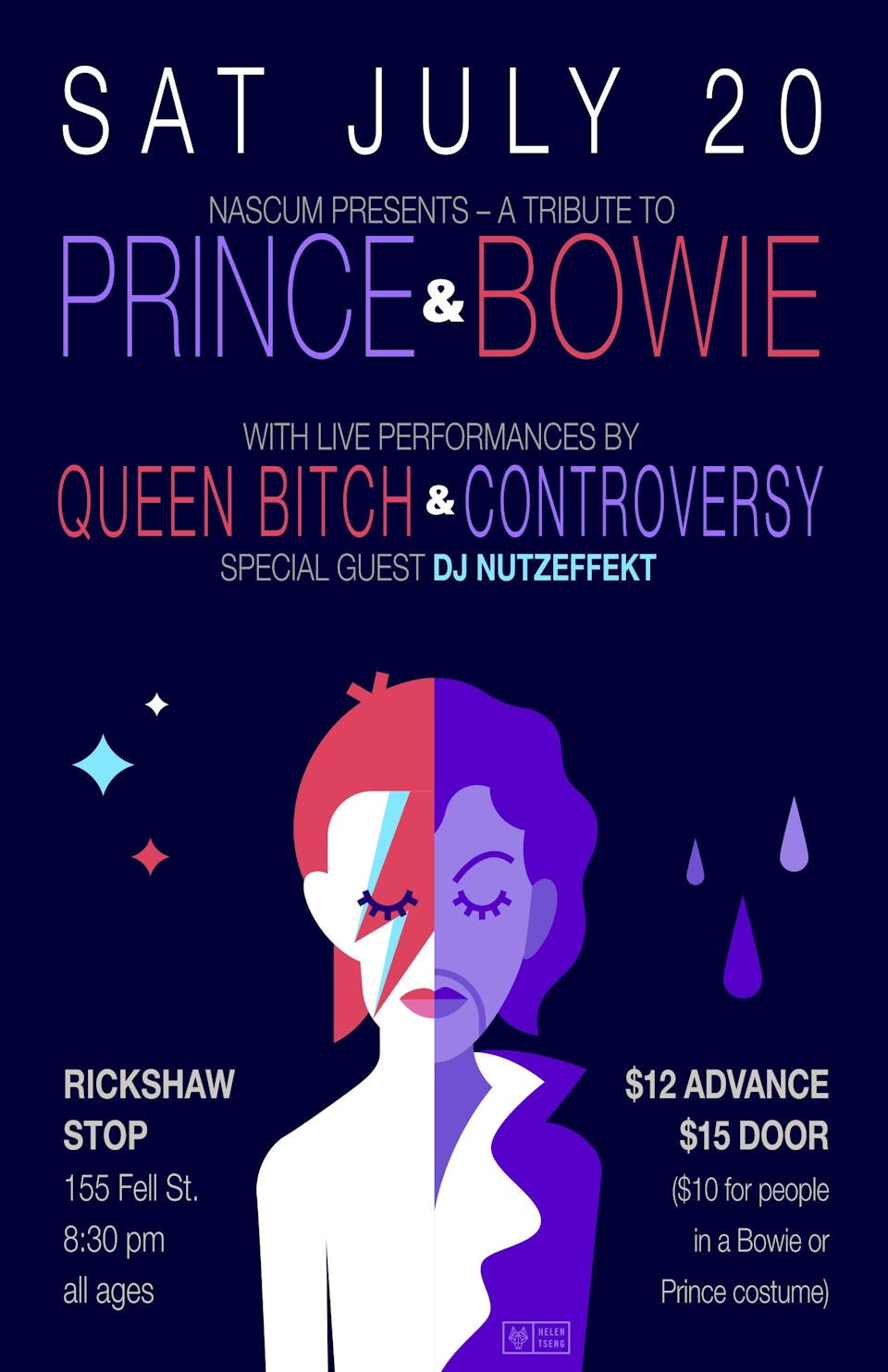 A TRIBUTE TO DAVID BOWIE & PRINCE
With live sets by Controversy and Queen Bitch
*Only $10 when you dress like Bowie or Prince!
NASCUM Presents
A TRIBUTE TO DAVID BOWIE AND PRINCE
With live performances by Controversy and Queen Bitch
With special guest DJ Nutzeffekt
Doors 8:30 pm
$12/15 ($10 for people in Bowie or Prince costume)
Queen Bitch and Controversy will bring the best of Bowie and Prince to the Rickshaw Stop after a two-year hiatus. Both bands were formed to celebrate the the genius of the musicians in their loving tributes to their favorite songs. Join us for a night of dancing, singing, and celebration. Before, between, and after the bands, DJ Nutzeffekt will be spinning choice cuts from both musicians, their influences, and those they influenced.
For those souls wanting to the ultimate experience, we're offering discounted tickets for dressing up as Prince or David Bowie. Bonus points for showing up on Prince's purple motorcycle from Purple Rain.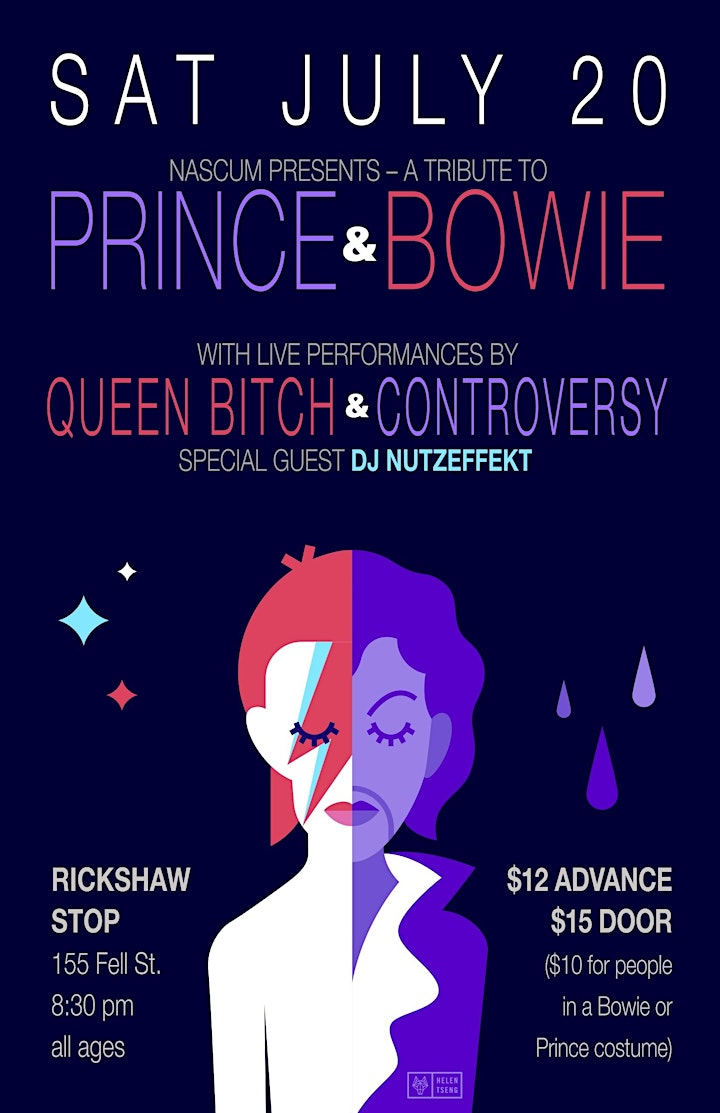 Venue Information:
Rickshaw Stop
155 Fell St
San Francisco, CA, 94102